Dog Grooming Services in Palmetto, FL
Zimba's Bubble House is our very own full-line pet spa. We offer a tranquil and clean environment for your pet to get pampered.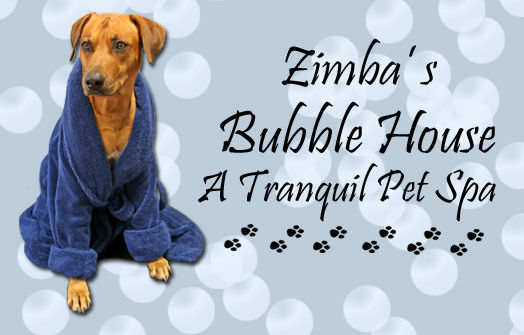 We use natural grooming products and state of the art grooming tools. Featured in the Bubble House is the HydroSurge Bath System, which uses oxygenated water to open the pores and gently remove dirt and oil leaving your pet feeling cleaner and healthier than ever. The massaging flow of the water is also beneficial and relaxing for pets who are arthritic or have irritated skin. Each pet is made to feel calm and relaxed at our cage-free facility, and are treated with a gentle hand throughout the grooming process. We welcome you and your pets to experience the difference at Zimba's Bubble House!
Zimba's Bubble House has moved back to the main store to better serve you and make every visit a convenient one-stop for you and your pet!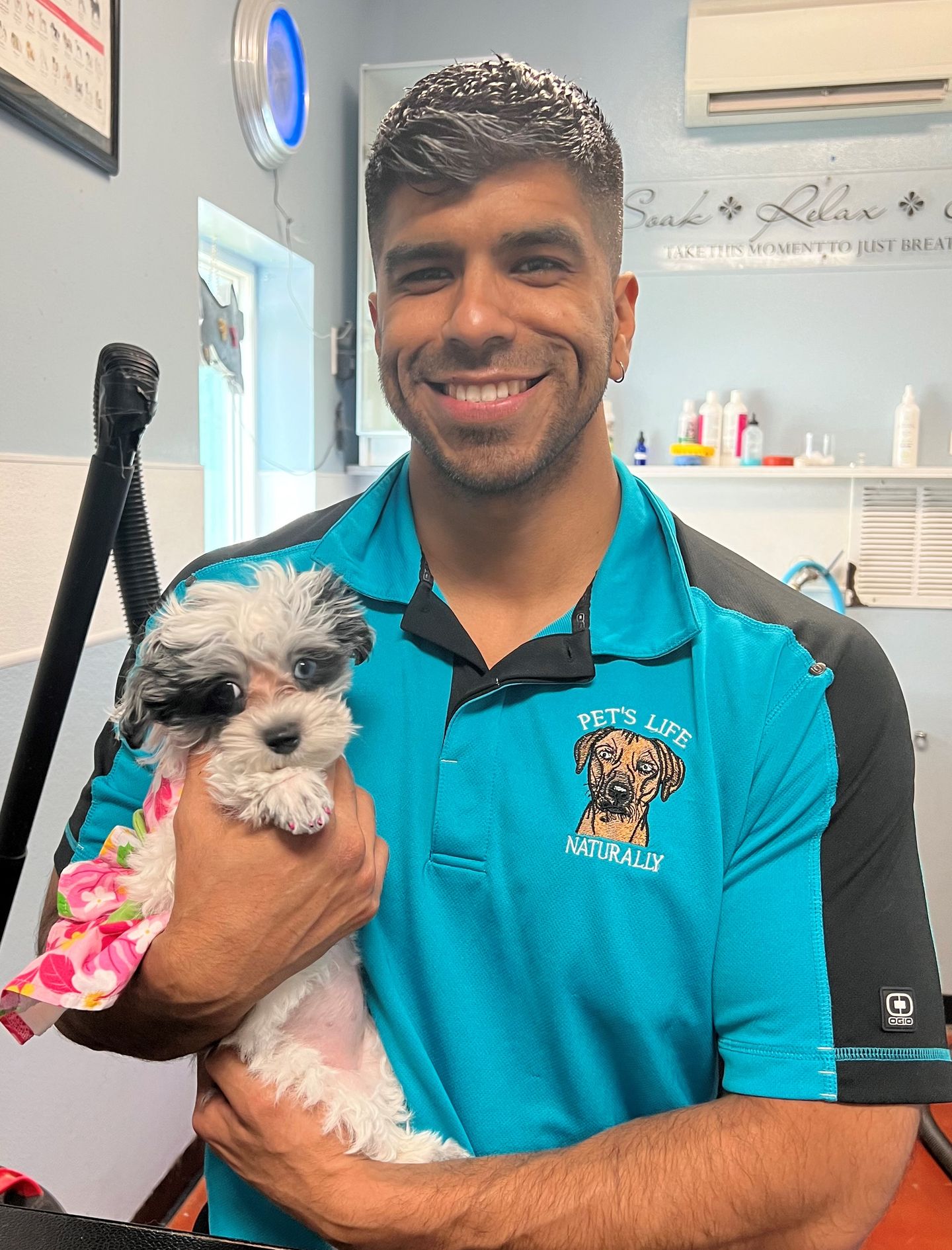 Address: 523 8th Avenue West Palmetto, FL 34221 US
Phone: 941-723-1715(Extension 2)
Email: BubbleHouse@PetsLifeNaturally.com
Business Hours:
Baths and Nail trims with Leo: Tuesdays and Saturdays

Check out our services below, and click here to book your appointment now.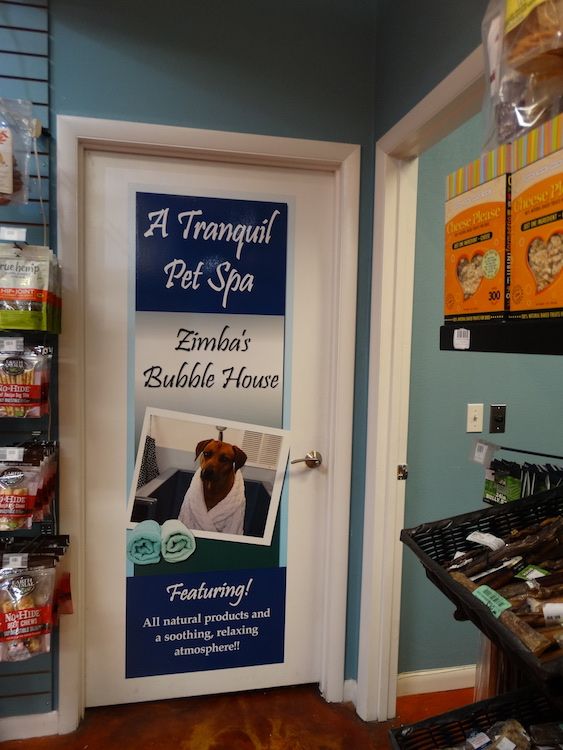 Fun A La Carte Services: Nail Polish in a variety of fun colors! Hair Feathers for a fun finishing touch! Hair Color for temporary, pet-safe, fun!

Come visit our pet supply store in the Palmetto, FL specializing in quality food, treats, and supplies for cats and dogs.